When filing a water insurance claim in Florida, there are some things you can do that will help the process go more smoothly. Good documentation is particularly important. Be sure to follow these steps to ensure a smoother claims process:
Insurance Deductibles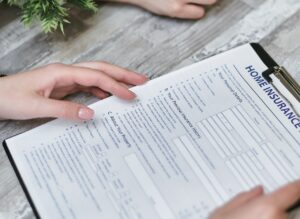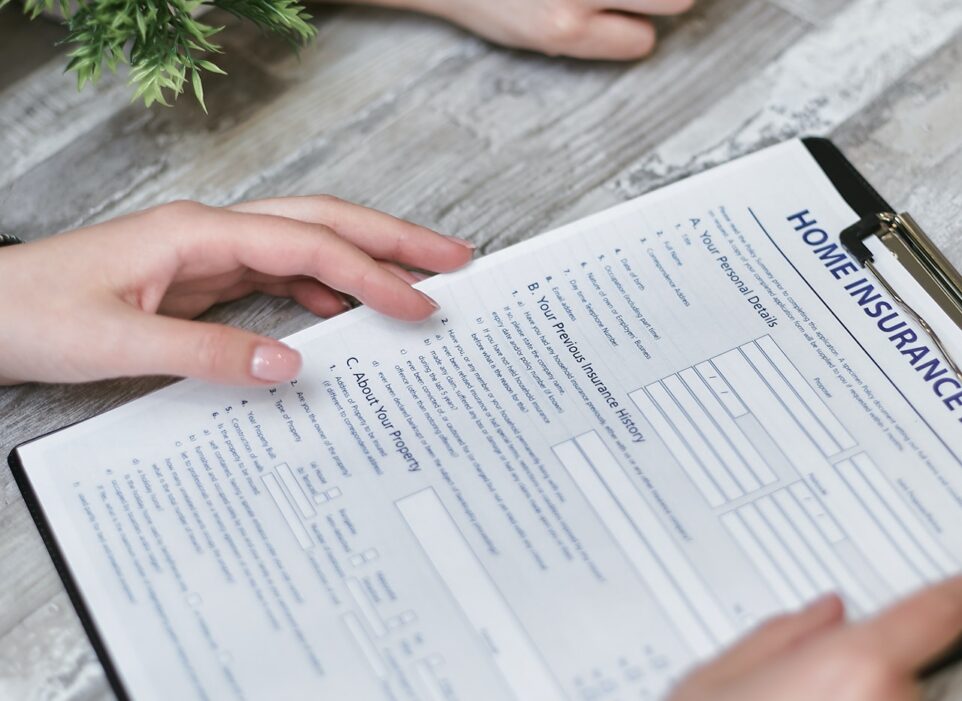 Determine if the loss exceeds your policy deductible. In the case of water damage in the home, this is often the case. Water intrusion affects walls, floors, ceilings, tiles, and can facilitate mold damage as well. The best way to know the full extent of the damage is to arrange for an inspection via our Contact page.
Bear in mind that you may have more than one deductible. If your home is affected by a named hurricane (like Hurricanes Michael, and Dorian) you will have a special deductible. This would be a different deductible than if you had a pipe burst in your home. A broken pipe is quite likely to cause significant water damage and mold. When you have an insurance claim for water damage, it is always tied to some other event, like destructive wind, a burst pipe or something like that. As such you would want to consider all covered damages and costs associated with the loss.
Reporting your Water Loss Claim to Your Insurance Company
If the damage exceeds your deductible, report the loss to your insurance company as soon as possible. Failure to act, can in and of itself, become a reason to not pay a claim. Since damage only gets worse when it's left untreated, insurance companies include it as a condition that requires you to prevent further damage.
When you look at your policy, it is likely that one of the conditions is that you agree to take reasonable action to protect your property from any further damage. That includes reporting the damage in a timely fashion and getting it repaired.
Temporary Repairs May Be Necessary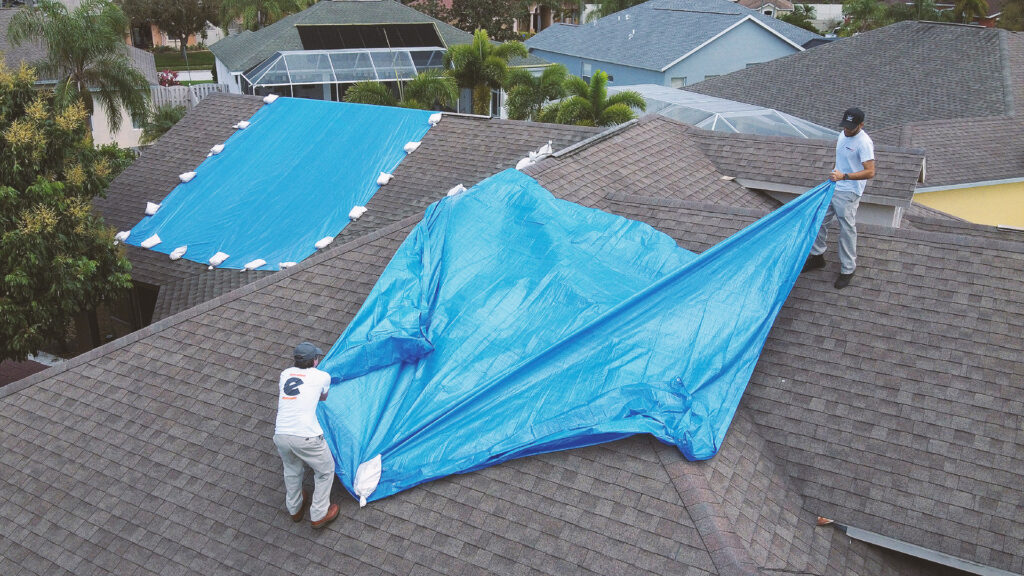 In keeping with protecting your property, temporary emergency repairs may be needed. This could include things like putting a tarp on your roof or boarding up the home to stop water intrusion. This is true for houses damaged by storms, winds, fires, hurricanes, vandalism, or anything else for which you may have coverage in your policy.
When you experience something that causes serious damage to your property, you need to make sure to address it, especially with water, mold, smoke, and soot. These all continue to create damage until they are cleaned up. If you don't address the problems quickly the costs to the insurance company can be exponentially higher. Again, as a condition of the policy that can, if not addressed, cause your claim to be limited or denied.
Take Pictures If You Can Before The Loss and After
Taking pictures of your property before damages happen can be very helpful. This will facilitate the claim process with your insurance company. Obviously this can't always happen.
If you anticipate a claim, for example with a hurricane headed for your property, you could take photographs of your home before the loss. If your property holds up against the storm, great. But if you do have a loss, the documentation will help with getting fair treatment by your insurance company.
Getting pictures as soon as possible after the damage has happened is helpful as well.
Document, Document, Document
Keep a phone log of everyone you speak to regarding your claim, including the names of all adjusters involved. In fact, as an extension of getting pictures, keeping organized records will only help you. This is important for any insurance claim, not just water damage.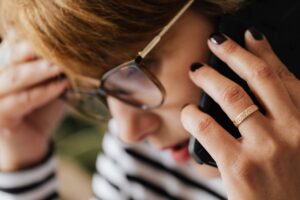 When you need to make a claim, it is advisable to purchase a three-ringed binder and hole punch. Then use it to hold all mail, your call logs, receipts, and photographs. But also use it to track contracts, material selection forms signed, and communications with your contractor.
If you prefer to keep digital records, then making digital versions of everything is easy enough. There digital are tools you can use to manage just as well as a physical book.
Working with your Homeowners Insurance
We work for you, not the insurance company. That said, we document the loss, mitigation, and repairs such that it will be helpful to you. This will be useful to you with all major homeowners insurance companies as you move forward with the claims process.
If you've incurred home water, mold, or fire damage, call us at (800) 554-7850. You can also reach us via our contact page for an evaluation of the damage, and to initiate any emergency repairs needed.