The things inside your home or business are as important as the property itself. In some cases, even more valuable. The whole point of the house is to protect those very important contents. Whenever an emergency happens at your home your personal belongings are at risk.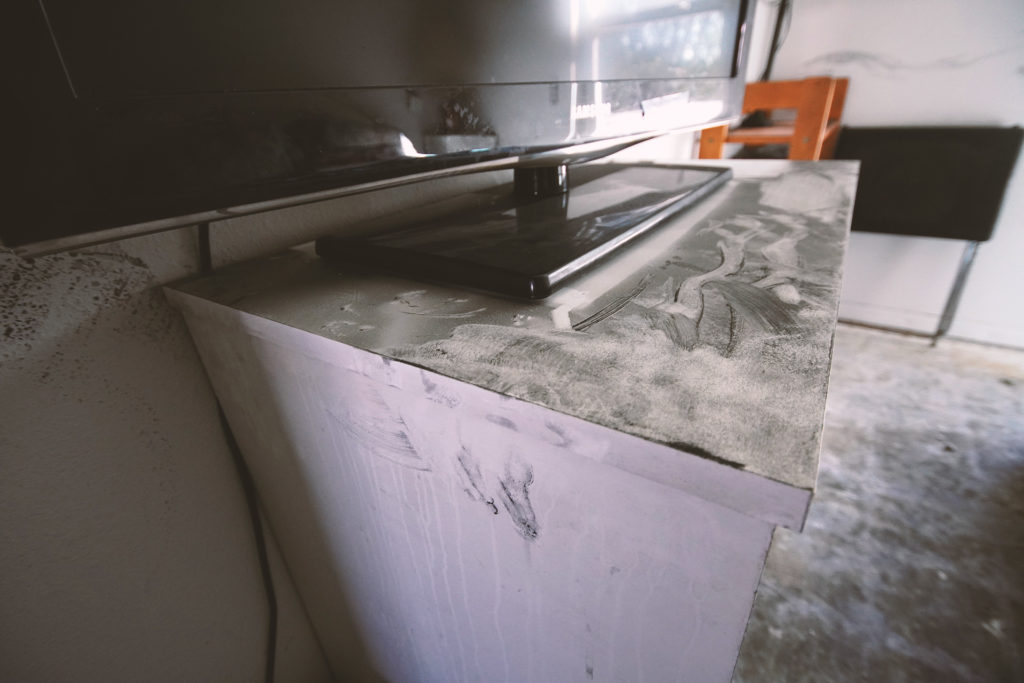 What Kind of Damage?
A fire will send smoke throughout your home. It will affect all of your personal property and reach anywhere the tiny smoke particles will fit; through cracks, penetrating fabrics, and embedding in anything porous.
Water flooding will damage anything in the home that gets wet – from furniture to electronics and so much more.
Mold colonies spread spores and find new places to grow on your clothes, furniture, and papers.
What Can Be Done?
In some cases, the personal property is completely destroyed, but often these valued belongings can be cleaned and returned to pre-emergency-condition. We help you to determine what can be salvaged after a house fire.
Construemax has state-of-the-art equipment and training in the most current cleaning techniques. So when we come to help you recover from disaster, we can evaluate the situation and put in place a plan to help you through this trying time. We control the environment. When you clean things that have been damaged by water, fire, mold, etc. you must minimize further damage and cross-contamination. That's what we do.
How We Do It
The process of cleaning the contents of your home depends very much on what caused the damage in the first place (smoke, water, mold, etc.) and what is damaged. As such Construemax has highly trained staff that will evaluate what needs to be cleaned. We take into considerations things such as:
Types of fibers used in your furniture – natural fibers vs synthetic
Absorbency characteristics of those fibers
Construction – weaves that are delicate like satin, jacquard, or velvet
Leather and leather substitutes used
Use of dyes or prints that are susceptible to further damage
Varieties of wood, plastic, and metal used
The type of finish – varnish, stains, paint, none, etc.
Materials used in cushions
…etc.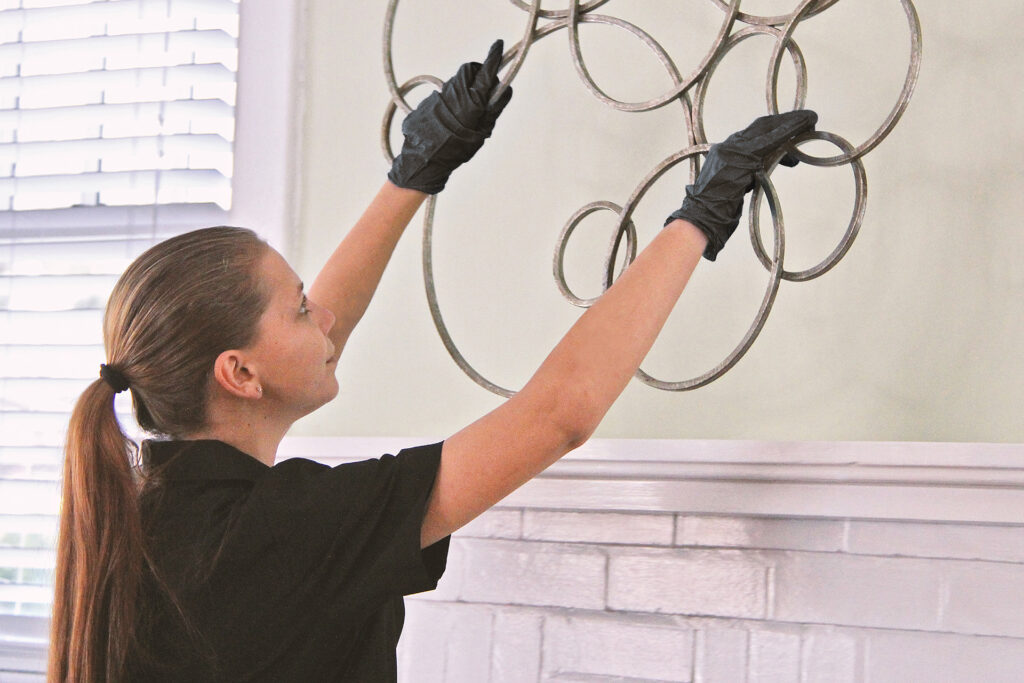 Non-Furniture Contents of Your Home
Of course, the same sort of attention is paid to non-furniture belongings that could be affected as well. There are so many things in your home that may need to be cleaned that may be contaminated by water, smoke, soot, mold, etc. The list is endless, but these include:
Clothing
Electronics
Dishes
Wall hangings
Sporting equipment
Books, photographs, and important papers
and on and on…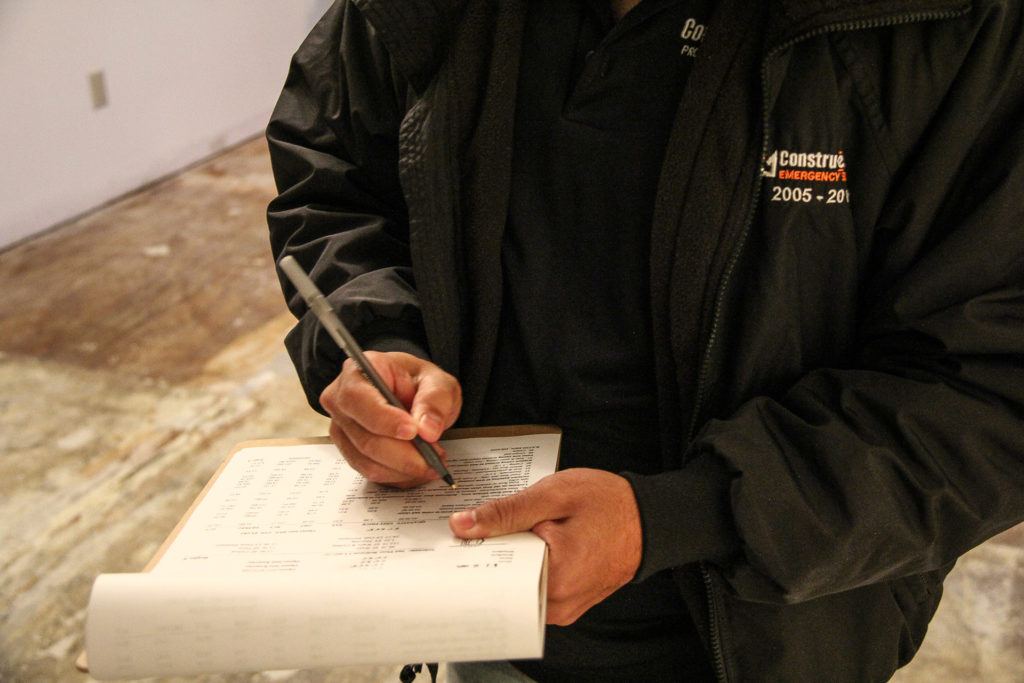 Inventory of Your Belongings Is Critical
An important part of shepherding you through restoration is helping you document everything that you've lost. Your insurance adjuster is going to need to know what you have, what is salvageable, and what is not. We will create a complete inventory so you can provide that to your adjuster. We will clean everything that is salvageable.
Protecting Your Personal Property
During the restoration process, when appropriate, your belongings will be removed to a secure, off-site location where our staff will use state of the art equipment and the most current cleaning techniques to your property.
Once cleaned we will return the property to you with a report of any concerns that may have arisen in the restoration process.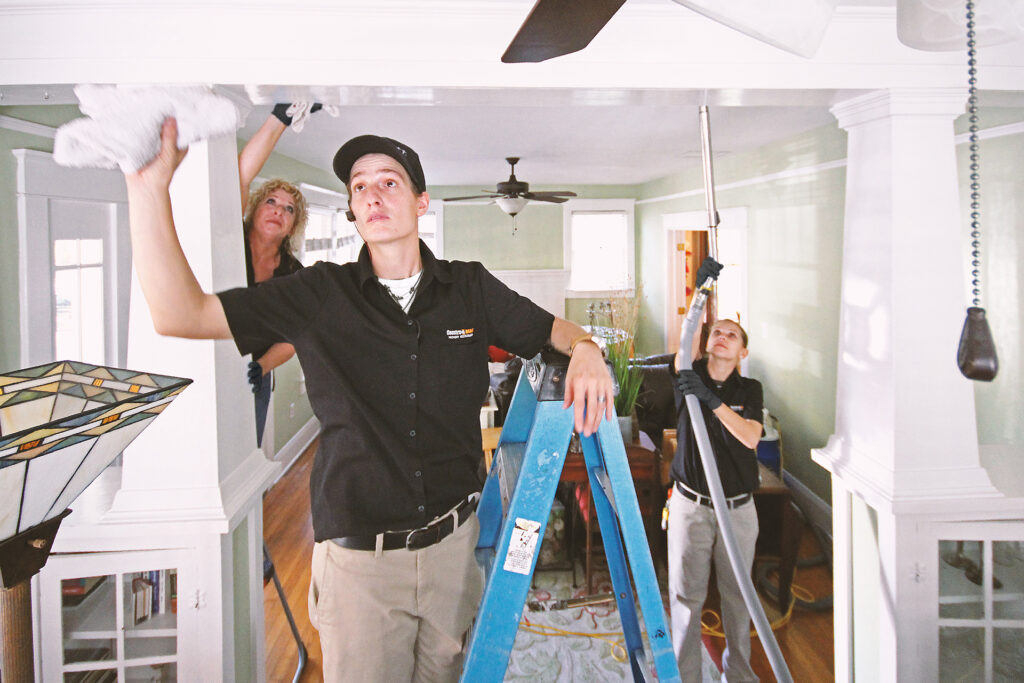 Storage
Some emergency situations in the home take longer than others to recover from. Your belongings may be cleaned and restored before your home is ready to receive them. In those cases, we can return them to you, for you to store, or store them for you.
While some of your property might be damaged beyond repair, many of your items can be returned to you as if the incident never happened. We hope nothing like this ever happens to you. But if such a fate befalls you and your personal property is damaged in a catastrophe, Relax, Trust Construemax.