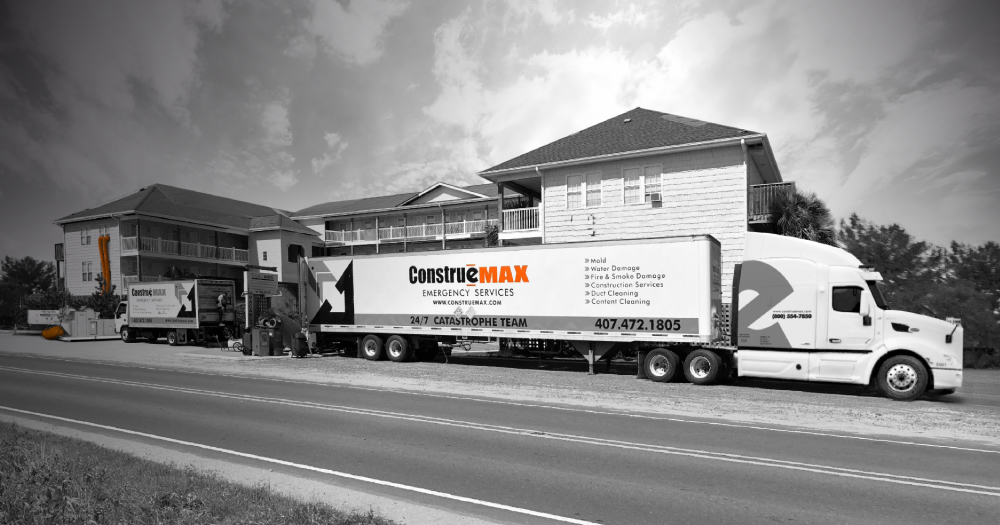 About
About
Who Is Construemax?
Construemax is a true single-source provider of emergency services for your home and business. We help our customers recover from problems caused by Wind, Water, Mold, and Fire. These services include:
Board-up
Roof Tarp
Water Extraction
Dry Out
Mold Remediation
Fire Cleanup
Smoke Cleanup
Crime Scene Cleanup
Tree Removal
After all of these Services, we provide Restoration services, restoring your property to pre-disaster condition.

What It Means to Be a Single-Source Provider
As a single-source, there is one company to work with from start to finish. That means that from the point you hire Construemax to address your wind, water, fire, or mold situation – through documentation and communication for your records and insurance claims – to a completed rebuild after full cleanup and mitigation. There isn't any pointing of fingers identifying some other company as being responsible for some of the work or passing blame. We will help you from beginning to end.
For example, suppose you had a pipe burst in your kitchen, as a single-source Emergency Services provider, Construemax will take care of:
Water extraction – if there is still standing water from the disaster.
Removal of damaged flooring, drywall, cabinetry, and whatever other materials are affected by the burst pipe.
The dry out.
If there is mold as a result of the water, we'll follow protocols to properly remove it and make sure the home is clear of mold.
We'll then rebuild to return your home to pre-emergency condition.
We'll also help you document what transpired and help you communicate with your insurance company.
Subcontractors
We do not subcontract the Emergency Services, but when it comes to the reconstruction phase, as a General Contractor we contract only with licensed subcontractors. Rather than you having to find, schedule, and manage subcontractors, we do that. In this example, we will hire the subs for:
Plumbing
Electrical
Roofing
HVAC
…and anything else that comes up
A company that isn't a single-source provider will only do certain portions of the job, sometimes only one.
So in this example, another company might do the dry out of your kitchen and remove all of the damaged materials that were directly impacted by the flooding in your kitchen and dining area, but they would leave the rest to someone else. This means you would find your own plumber or if needed, the electrician. When it is time for the build back, someone else will have to finish whatever material cleanup is needed before the reconstruction can be started. If there are any cabinets that will be needed, painting, etc., all of those subcontractors you will need to both find and manage yourself.
If any mold results, you'll have to find a mold remediator before any of the build back happens.
As a single-source provider. You call us and Relax, Trust Construemax.
What's in A Name?
In our name we sum up our mission:
CONStruction with a TRUE belief in MAXimum quality! ConsTrueMax.
Construemax Owners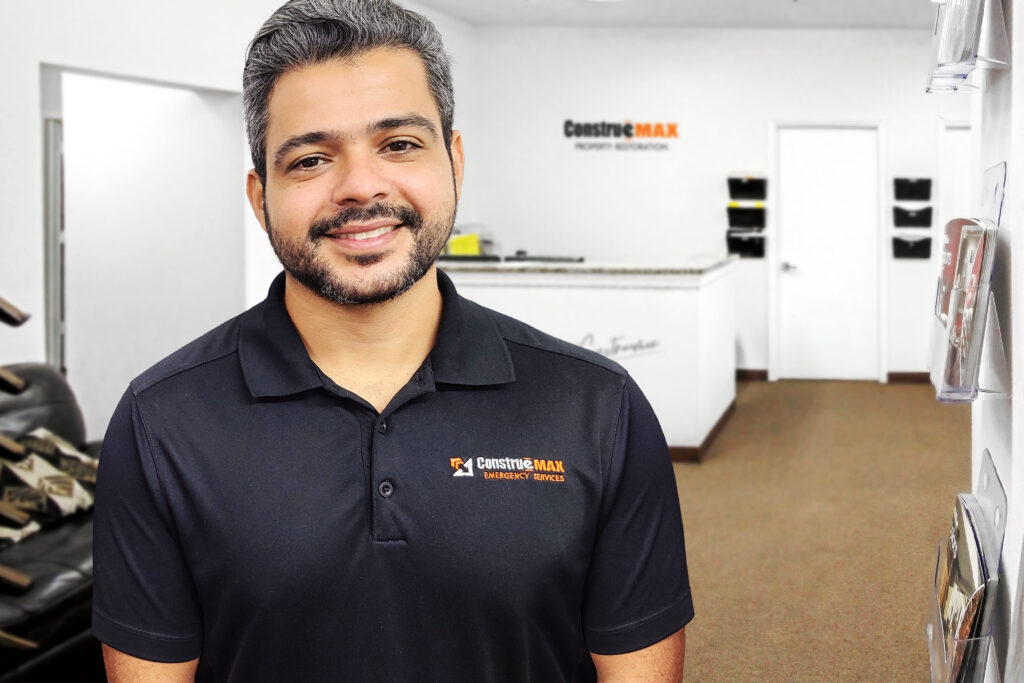 Construemax is a family business owned by brothers who are devoted to the company's core values. These values can be traced back to their youth in Brazil. The whole family was actively involved in supporting the family, putting food on the table and a roof over their heads. The values they depended on then persist into adulthood. These values are:
Integrity
Commitment
Consistency
Teamwork
Efficiency
…all leading to Reliability!
Life in Brazil required them to do whatever they could to bring in the money needed to survive.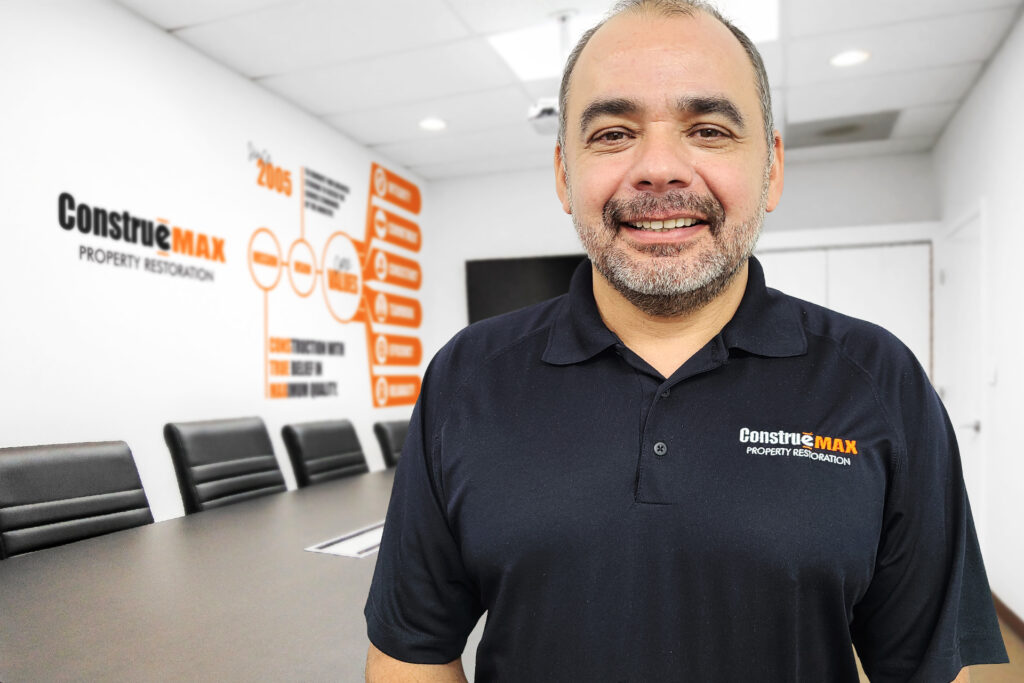 As teenagers, they worked hard to support the family. This included getting up at 4 in the morning to purchase produce from the farmers to sell in the markets and on the street. It took integrity – doing the right thing, even when nobody is looking. It took commitment to rise in the wee hours of the morning. It took consistency to be there every day for their customers to trust and rely on them. With teamwork and efficiency, they succeeded in supporting the family.
These lessons were ingrained in them at a very young age and have followed them into adulthood and business where Construemax is driven with devotion to reliability.
Coming to America
Seeing the American Dream alive and well, the brothers found themselves here working hard, learning English, and pursuing that dream.
Construemax: The Early Years
Construemax started in 2005 as a framing company. When the housing market took a hit and work for framers dried up, the company changed direction and started painting. They subcontracted for some large companies who were working in a niche, cleaning up after devastating hurricanes. These storms can be so devastating that the demand for qualified framers was high even years later, so Construemax returned to framing, helping people get their homes back.
The brothers returned to framing, helping people get their homes back. There was so much work and such a need to help with mold remediation and reconstruction that the company made another shift.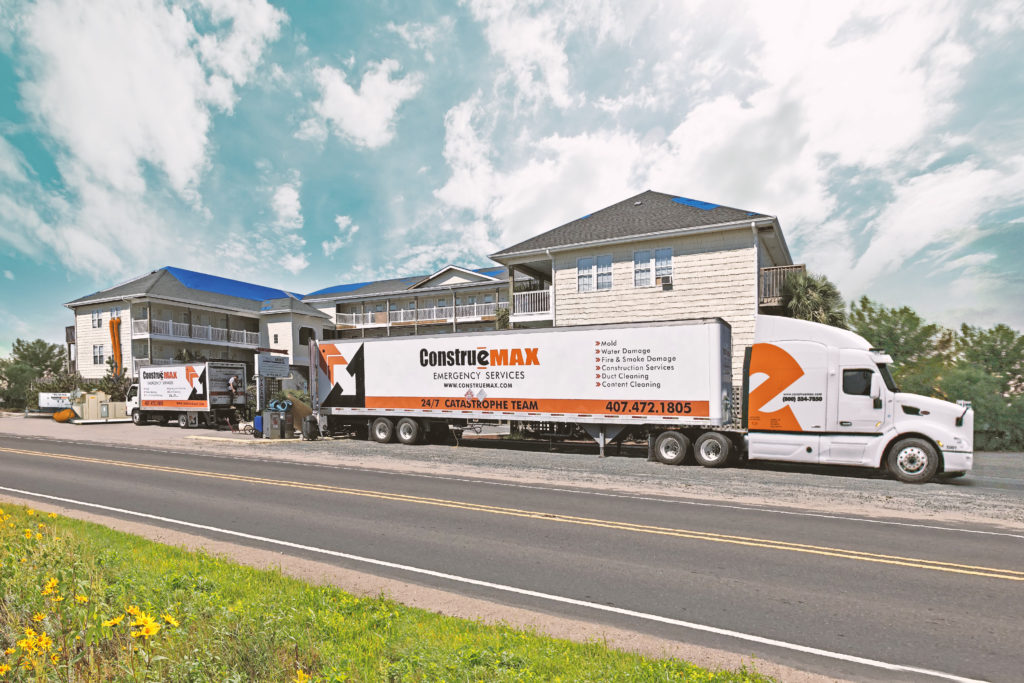 Licensed to Succeed
Edson Brito IV (Quarto) became licensed in Mold Remediation and Edson Brito II (Segundo) brought his experience, skill, and license as a General Contractor to the company. This transitioned the company into the Emergency Services and Property Restoration business that is today.
The brothers are united. They've grown the company with talented and dedicated professionals, each bringing unique talents to the team. Together they overcome challenges, seek out new opportunities, and lead the whole Construemax family to follow the core values that made them who they are. All with a single focus to help Construemax customers recover from disasters small and great.
No Regrets
Having fallen in love with this country, the brothers have become naturalized citizens of the United States of America and love being a part of this country and taking full advantage of the American Dream.
Trips back to Brazil to visit their early family and the home of their youth, are always a bittersweet reminder of how far they have come and how things could have been different. There are no regrets. There is only commitment to family, to Construemax, their employees, and to everyone who relies on Construemax to be there when disaster strikes.