Emergency Services for Your Home or Business
Emergency Services for
Your Home or Business
A home emergency could happen suddenly or you could have a little warning. Hurricane. Fire. Flood. Crime scene. A tree falling on your home or car.
You have an emergency, and you need help right away. Relax, Trust Construemax.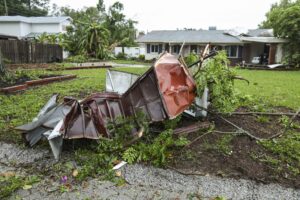 What Constitutes An Emergency?
An emergency is a situation where something must be done immediately to prevent additional damage. With some disasters, you have a chance to take things slow, make plans, and make decisions about how to proceed. But even in those situations, you usually have at least one aspect of the disaster that is an emergency that needs to be addressed right away.
How Construemax Can Help
Roof Tarp
Your roof might get damaged from any number of things. A hailstorm, hurricane, house fire, tree falling on your home, or even just age from lack of maintenance. When your roof is damaged and needs repair, it fails to do its job, which is to keep water out of your house. You need a temporary fix. You need a tarp. And if it is raining or rain is in the forecast, that's an emergency – your home is at risk of greater damage once the rain falls if you have no tarp on the roof.
We can tarp your compromised roof to prevent rain and debris from entering your home.
The Fire Has Been Put Out. Now what?
Fires are devastating. Immediately following a fire you need to secure your home from further damage. Construemax can help with the removal of burned debris, sorting of salvageable and unsalvageable personal property, as well as emergency board up of your home's windows, doors, and holes burned into your walls.
As already mentioned, we can help with a roof tarp. But after the firefighters leave and remove their hoses, they leave the water behind. Sometimes pools of water. We can help with water extraction and dry out too.
Is Smoke Odor Really an Emergency?
The strong smell of smoke can linger for a very long time. Smoke will get into every crack and crevice and attach itself to fibers like carpets and clothes. The odor can be unbearable for some people who are particularly sensitive to odors. If you're still living in the home after a small fire, the odor of smoke might drive you out. That too is a genuine home emergency. We can help with that.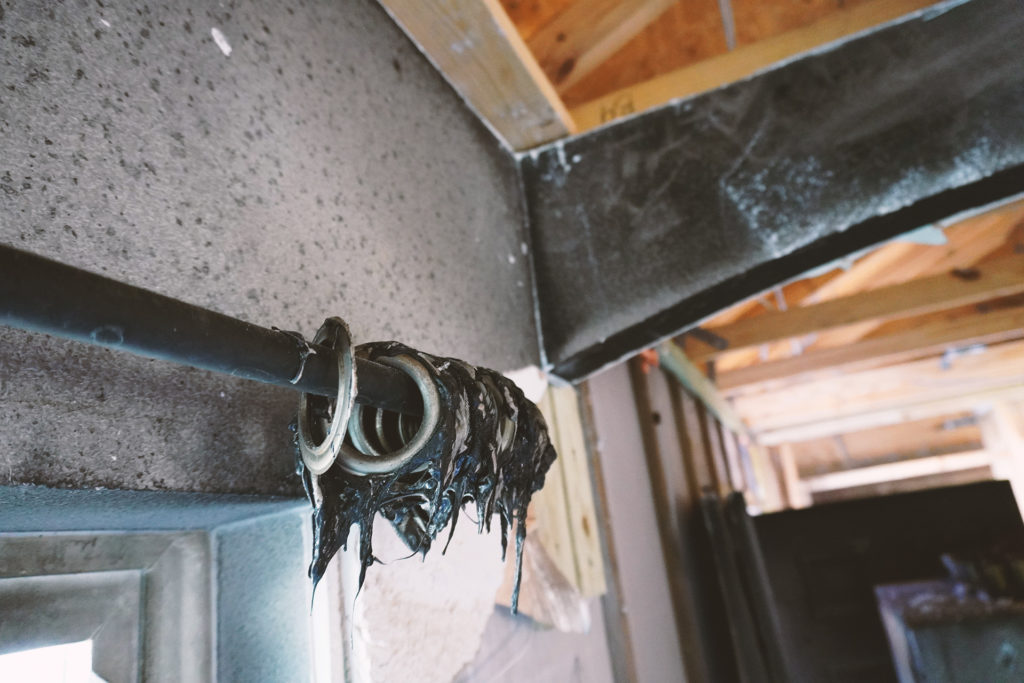 Corrosion Control After a Fire is a Real Concern
After a fire, you will have lingering smoke, soot, and water – all of which can corrode metals when ignored. Immediate cleaning is critical to prevent pitting, rust, and discoloration.
This could be a fire at your house or that of a neighbor even. With a rip-roaring, hot fire you are likely to smell smoke in your house too. Possibly for days. If smoke and soot made its way into your home, you could be affected, and we can treat your home for smoke damage.
If There Is Standing Water In Your Home, Extraction Is an Emergency
Flooding from rising water outside, a burst pipe inside, or an overflow from upstairs is just a bit too much to clean up with a few towels and a mop.
Construemax has professional water extraction equipment that can remove the excess water and allow you to start the dry out process. The longer you let this sit the more damage that water will do, and you run a high risk of developing mold. This is an emergency and you need help. We're here for you.
Our technicians are trained to properly extract all categories of water:
Clean water
Contaminated water
Sewage
Emergency Board-up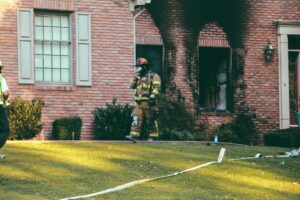 Windows and doors are entry points in your home's structure. They keep stuff in, they keep stuff out, and they let you decide when and how to do that. Once broken, they are especially vulnerable to high winds, debris, vandalism, theft, and encroaching animals. Boarding up windows and doors properly is a good emergency measure and temporary solution until you can get a qualified builder to repair or replace them.
Sometimes you need the board-up after the damage has occurred, but sometimes you will want to board-up in anticipation of threats such as storms or an extended vacancy of rental property. Whatever your need, Construemax can help.
Emergency Tree Removal
You may have a tree that has fallen onto your home or vehicle, or in your yard. Sometimes it's not an emergency. But if it is threatening additional damage, safety, or access to your home, it becomes an emergency.
The Construemax team will remove the tree while protecting your home from further damage.
Emergencies happen of all types. We hope you don't experience one that affects your home. But if it happens to you, Relax, Trust Construemax!
[/vc_column_text][/vc_column][/vc_row]