Water damage causes structural damage, and can lead to mold damage in the home.
Water damage occurs when water enters a home and begins to break down the home's structure, often resulting in seen and unseen damage to the walls, flooring, and the ceiling. If left untreated, the entire integrity of the home's structure could be compromised, resulting in an uninhabitable home.
Even a mild water intrusion into a wall, for example, can result in the wall's building materials - the wood, drywall, plaster, etc. - to lose their structural integrity as the water breaks down the materials. Often, mold damage results from any water intrusion into wall or ceiling.
Sources of water damage include leaky roofs, burst or leaking pipes, damaged water heaters, fire suppression systems, or an increase in relative household humidity.
How to Detect Water Damage
Look for these signs if water damage is suspected in your home:
Small pools of standing water on property
Brown stains on ceiling
Condensation on interior of windows
Swelling of door frames
Humidity levels above 50%
Swelling of, or condensation around, window frames
Many health concerns arise from a water damaged home. Standing water, mold, and wet, exposed building materials are all known causes of a wide variety of illnesses.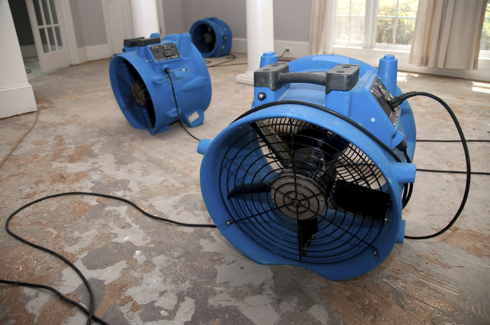 Restoring a Water Damaged Home
Industrial drying and dehumidification equipment are required to remedy a home's seen and unseen water and moisture damage, and to eliminate the chance of mold damage occurring.
Home contents may need to be removed and treated for moisture or mold damage at an off-site facility.
If you've incurred home water damage, contact us for an evaluation.
24/7 Emergency Plumber Service for Orlando and Tampa
Our Emergency Plumber service includes stopping major water leaks and faulty plumbing. We'll bring a qualified plumber to the scene anytime day or night, 24/7 in Orlando , and throughout Central Florida.
Call us at (800) 554-7850 if you're experiencing an emergency water leak.