High humity makes Florida homes especially prone to indoor and outdoor mold damage.
Mold occurs indoors when mold spores - invisible to the naked eye - enter a home through the air and find a moist surface. While there are many different types of mold, all of them require moisture to live and thrive.
In the right conditions, any home can become a hotbed for mold colonies. Leading indicators include:
Indoor humidity higher than 50%
Recent flooding
Presence of musty smells
Visible black, green, or grey growths on various surfaces
Leaking or damaged plumbing
Leaky roofs
Indoor mold spores circulate via air currents and throughout air ducts. When mold becomes too prevalent, human and pet health is affected.
Mold Remediation
When mold is present in a home, a qualified mold-remediation specialist is required to eliminate the problem. During a mold inspection, the entire home is examined, looking for any signs of excessive moisture, or any mold signs along the walls and property.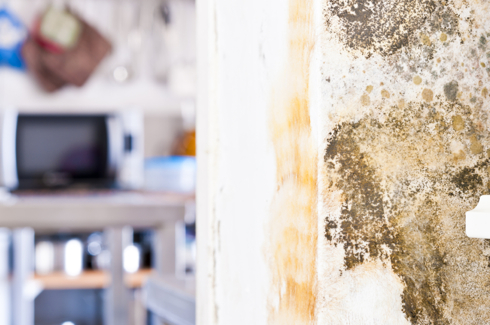 Due to the health concerns present with mold damage, mold remediation requires a special process to safeguard against serious health dangers posed to humans and pets.
Only a certified mold remediator can effectively eliminate all mold from your home in safe manner that is also compliant with the latest mold standards and laws.
If you have mold in your home, contact us. We're certified mold remediation specialists with 10 years' experience.